Tell us a little about what you need, and we'll respond quickly with our price and estimated turnaround time.
Need an appraisal now? Order securely online for an accurate, reliable appraisal to fit your specific needs.
When you need to know the true value of a property, you need an expert. Find out about the appraisal process.
For accurate appraisals in the City of Cocoa and Brevard County, contact Brevard Appraisal Services PLLC
As licensed appraisers, we possess the extensive training and qualifications to produce the level of dependable property value opinions that banks and national lending institutions need for mortgages. With years of experience under our belt, we're more than ready to handle a variety of property types.
When the value of real estate in or around Brevard County is needed, count on a licensed appraiser from Brevard Appraisal Services PLLC.

Loan originators looking for an experienced Brevard County appraiser

Unfreezing a frozen HELOC (Home Equity Line of Credit)

Employee relocation appraisals

Setting a home's listing price whether you're a consumer wanting to do a FSBO or an agent working with a homeowner

A dependable expert witness for court cases involving the value of a home in Cocoa

Appraisal review: Getting a second opinion on a past appraisal in or around Cocoa, Florida

Challenging a home's assessed value if you live in an area where values have declined

Determining market value on property that's part of a bankruptcy

Assessing current or past market value

Needing an accurate estimate of a home's square footage. We can do it quickly and at a reasonable price!

Asset division for situations like a divorce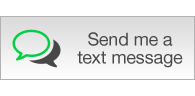 Today's Rates
| Mtg Loan | Rate | APR |
| --- | --- | --- |
| 30-yr Fixed | 4.55% | 4.7% |
| 15-yr Fixed | 4.01% | 4.22% |
| 1-yr Adj | 2.76% | 3.42% |
* national averages
There was a problem returning the RSS feed.